Company Profile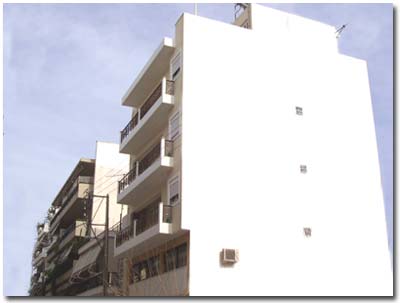 Our offices, located at 54 Ouranoupoleos street, are housed in a company owned building and our storage facilities cover an area of 750 s.m.

With our legacy in the past .................
The company was established and begun operations in 1970 by introducing what was considered a novelty at the time, namely one of the first super markets in Athens, located in the Ano Patissia district.
Grigorios Th. Paraskevopoulos, founder of our company, was one of its major stockholders and member to the Board of Directors of "ATHINA" MARKET Ltd., a company that operated in the super market sector from 1967 to 1994, at which time its shares were transferred to a large group of companies. While in business, "Athina" operated 25 large supermarkets throughout the country.


.......... we build the present ..........

Our company operates in household supplies and appliances, through representation and import activities, from 1983 to date.
We represent large foreign firms from Italy, China, Malaysia, Indonesia, Vietnam, Τhailand, etc. on a permanent basis.
Our regular clients currently comprise of the largest Super Market chains, food stuffs manufacturers and catering companies.
In addition, our company is also a supplier to professionals in the meat processing, floriculture and floral decoration, health care business as well as wholesalers of all sectors.

......... by investing in the future.

Having marked a successful and ever evolving course in the Greek market, our future goals focus on the following areas :
| | |
| --- | --- |
| | Expanding our line with new products. |
| | Discovering new markets. |
| | Enlarging our clientele. |
| | Expanding our activities in new fields, as the case of Sales Promotion, adopted recently. |
Our customers' increasing demands for effective promotion of their products, call for the implementation of new creative ideas. Meanwhile, our continued contact with the best foreign markets ensures a successful outcome at the lowest possible cost.
Our company is capable of responding fully to the specific needs presented by each company – depending on their objectives and goals – and coming up with effective ideas for the promotion of their products.